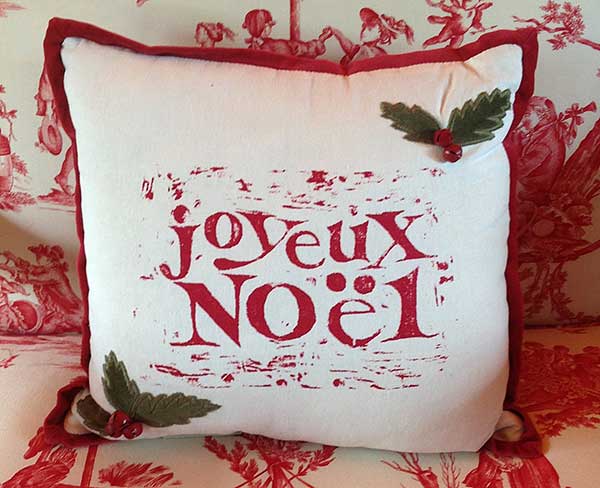 Each year I love to decorate my home for Christmas, or as the French would say Joyeux Noël! Over the years my decorations have evolved into a French and Santa theme, a whimsical mix of McKenzie-Childs Christmas and French accessories, ornaments, ribbons, and gift boxes. The final touch is a Christmas village with a train for my grandchildren.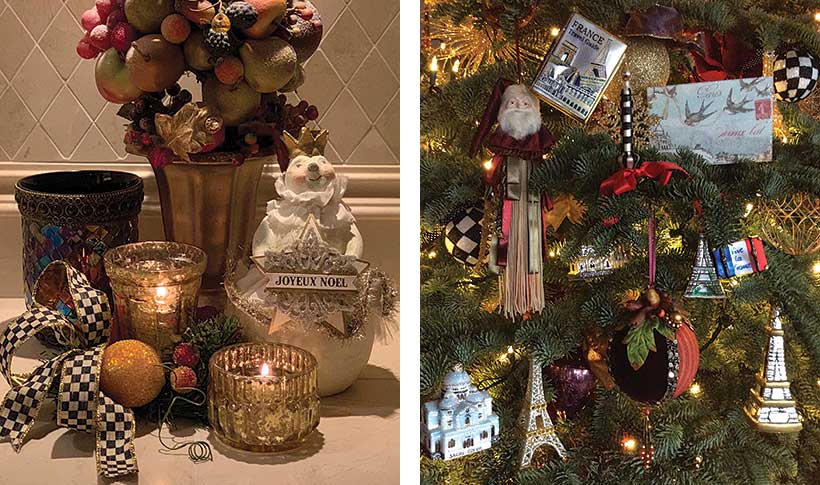 Decorating your own home and preparing a special meal (or meals!) for loved ones is a wonderful gift that your family will remember for years. Finding a tree together, pulling out all the old boxes of ornaments and decorations, trimming the tree… Just remember when you have a twelve-foot tree or taller to make sure it is secure. It may fall over right before your guests arrive – which actually happened to us! Ooh la la!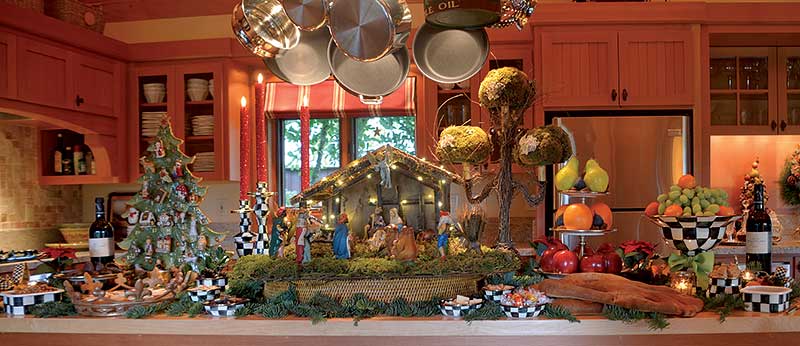 Consider trying a French twist on Christmas this year with the inclusion of "Les Treize Desserts," or "Thirteen Dessserts." This Provençal (Southern French) tradition includes a myriad of different sweets, such as nuts, nougat, fresh and dried fruit, dates, calissons (candied fruit and almond paste, similar to marzipan, made in Aix), and a bûche de Noël, the quintessential Yule Log cake. Each item in this elaborate display represents something in particular. For example, dates represent the foods of the region where Christ lived and died, and oranges are a symbol of wealth. A big dinner is served just following midnight mass, and at the end the guests are able to help themselves from the buffet of the thirteen desserts. Children in some households may need to name every item on display before they can partake of them! This could become a new tradition in your own home.
For more French decorating ideas and details on "Les Treize Desserts," as well as recipes for Christmas dinner, pick up a copy of my book, Ooh la la! French Inspirations for Entertaining and Travel, available here.