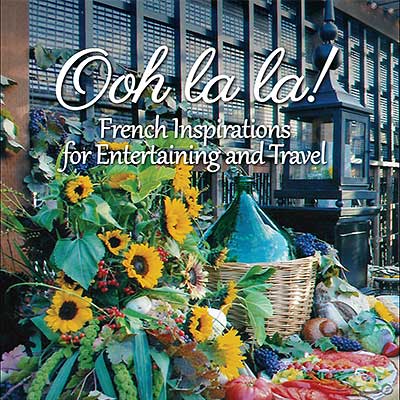 Ooh la la! French Inspirations for Entertaining and Travel by Karen Allen is an authentic celebration of French inspiration and French expression. Beautifully illustrated with her own photographs, her clear recipes and step-by-step instructions offer French-loving home cooks both simple, delicious recipes and complex, show-stopping masterpieces. All cooks will appreciate her original menus and creative recipes. French classics such as Cheese Soufflé and Lemon Tart sit side-by-side with inventive surprises like Toulouse-Lautrec-inspired "Snake Cake" and Paëlla from Nyons. Infused in each dinner party menu are delicious cocktail recipes for every palate, from a Green Fairy to a Cocktail Coco Chanel. Ooh la la!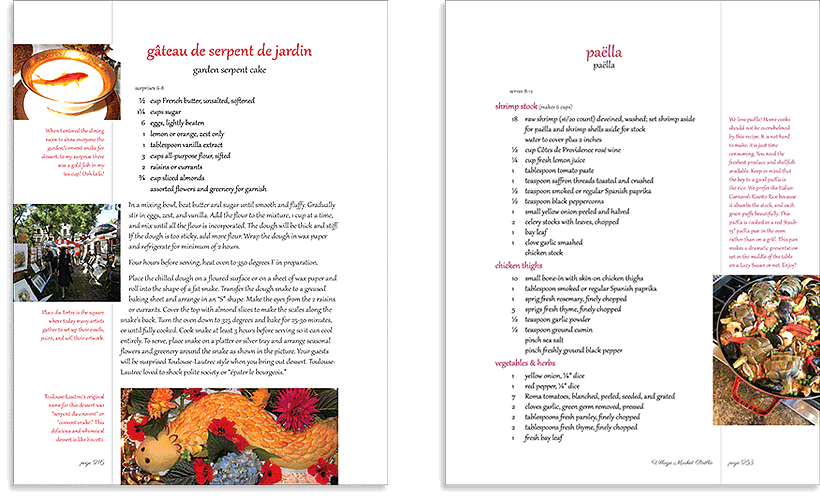 Karen's love of all things French shines through all chapters, which have been inspired from an experience in France then brought to life back in Oregon. Her "French Inspiration" and "French Expression" themes will reveal inspiring recipes and will also explain how to decorate to create that "Ooh la la" flair and where to find necessary materials. From Parisian apartment-inspired girlfriend luncheons to Versailles pavilion dinner parties in the garden, with each page and each picture, you will want to host a party just to have an excuse to cook her fabulous recipes. Her charming stories of adventures in France and French-themed family meals delight the reader. If you love French cuisine and French culture, this is the cookbook for you!
The retail cost of the book is $45 US plus $6 shipping anywhere in the US (including Alaska and Hawaii). You can contact us to purchase the book or order from Amazon.com. Also please call or email us for wholesale prices.