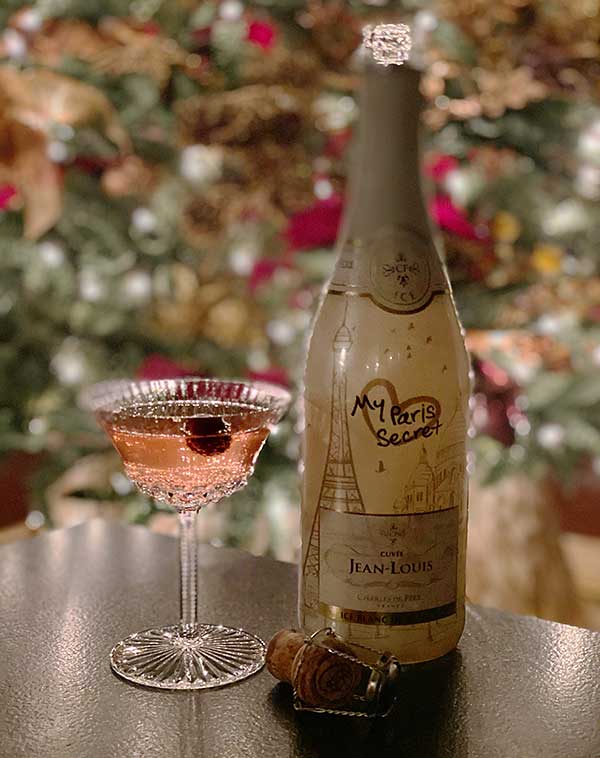 There's nothing better than a party among friends and family with a fun cocktail in hand. Cocktails such as the cranberry champagne cocktail from Bon Appetit magazine is among my favorite. It's delicious, festive, easy to make, and a real crowd-pleaser. While this is an obvious choice for Thanksgiving and Christmas, I have also served this for Valentine's Day and other special occasions.
Cointreau orange liqueur, cranberry juice concentrate, champagne or sparkling wine, and garnished with a whole cranberry, this cocktail comes together in a flash and has easily-found ingredients. While the recipe calls for Cointreau, you may use Grand Marnier or Harlequin liqueur in its place. Adding a splash of fresh lime juice gives it a sparkle.
For great cocktail recipes such as the Coco Chanel (shown above), Provençal Pear Side Car, or the Green Fairy, buy the cookbook Ooh la la! French Inspirations for Entertaining and Travel, available here. My winter camellias are blooming now. You can use them for garnish for your Coco Chanel cocktail (see below) instead of a white rose.