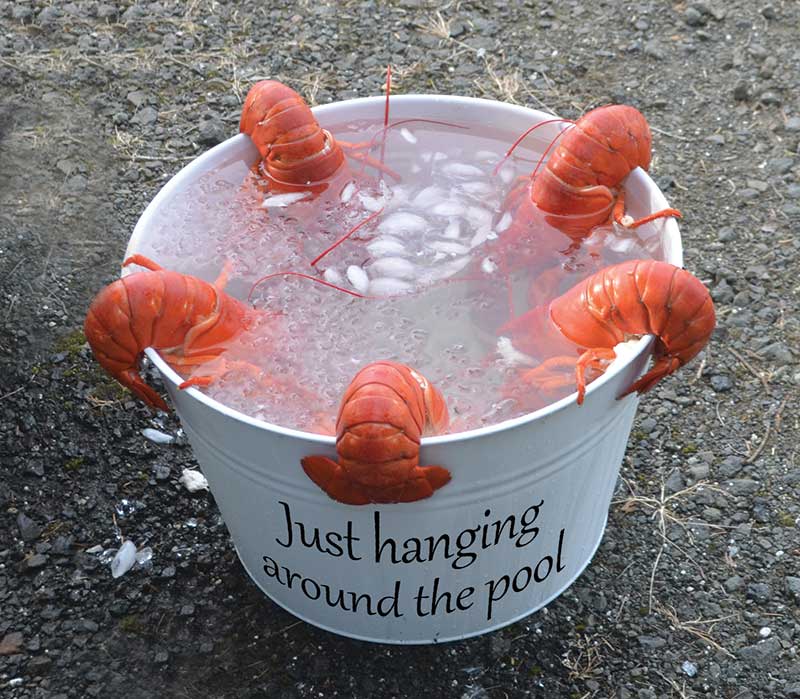 Remember National Lobster Day back in June? International Lobster Day is just around the corner on September 25, and it's a perfect time to make one of the lobster recipes from my book Ooh la la! French Inspirations for Entertaining and Travel (available here). Whether you're in the mood for Lobster Rolls, Steamed Lobster with Clarified Butter, or Homard à l'Américaine (Lobster with Wine, Tomatoes, Garlic & Herbs), you will be delighted with these tasty ways of preparing lobster, all of which go well with this fabulous potato recipe from my girlfriend Tamara who lives next door.
Tamara and her husband Shawn both love to cook and entertain. Every summer they have us over for a typical East Coast Lobster Fête, and she always serves these delicious potatoes. On Christmas Eve they come to our home for Apéro hour, and then back to their home for lobster races and "lobstah" for dinner! Sabering a bottle of French champagne is the ceremonial start at these gatherings. Ooh la la!
Print
Petites Pommes de Terre de la Côte Est à la Tamara
Tamara's East Coast Baby Potatoes
Ingredients
1.5

lbs

baby Yukon Gold or fingerling potatoes

1

tbsp

French coarse sea salt

1/3

cup

French butter, unsalted, melted

1-2

tbsp

flat leaf parsley, finely chopped

French coarse sea salt to taste
Instructions
Using a vegetable peeler, peel off 1⁄2 inch stripe around the center of each potato. Place potatoes in a 4-quart stock pot. Cover the potatoes  with 1⁄2 inch of water and add French salt. Place on stove top, using medium high heat, and bring potatoes to boil.

Once the water boils, turn down the heat to low and simmer for 20-25 minutes.

When potatoes are knife tender, remove from stove, drain and place potatoes in selected serving bowl. Add butter, parsley and salt toss gently until mixed. Tamara says to generously add the last 3 ingredients.

Serve warm or at room temperature.