"Could you make those olive cookies again?"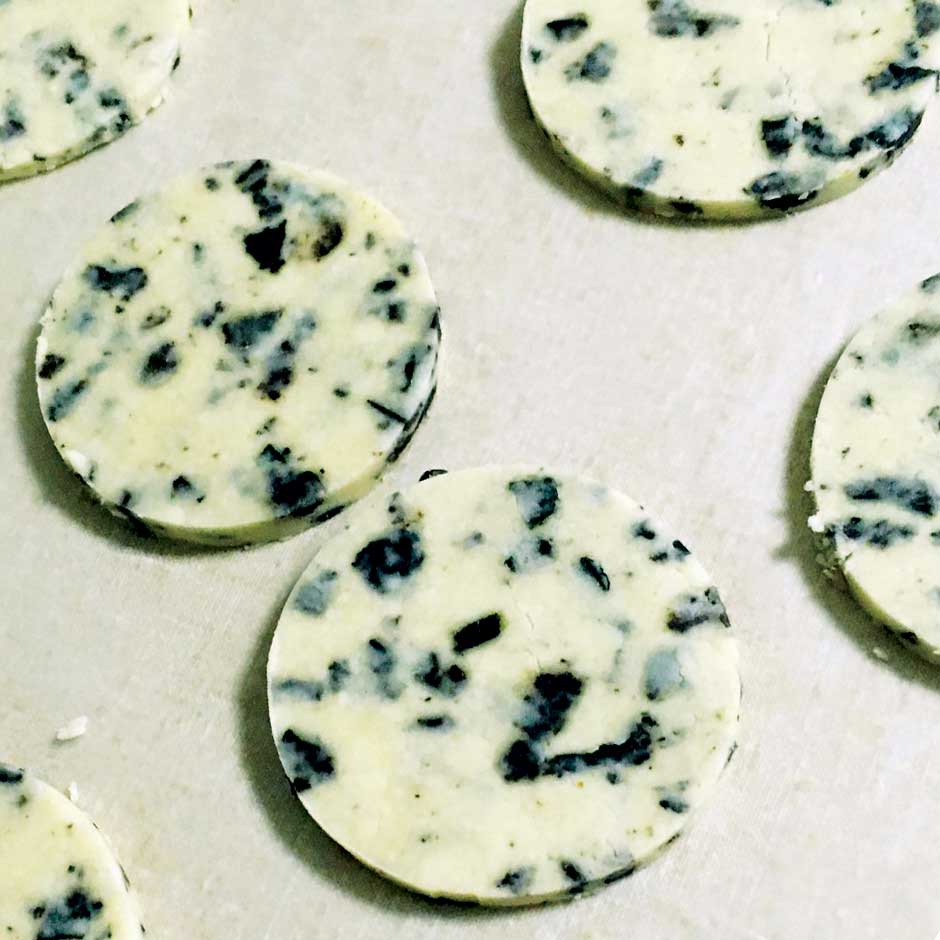 My husband loves cookies. We usually stay in safe chocolate chip or oatmeal scotchie territory, but on this particular day I was feeling like something different. I opened a new cookbook and fell upon a page with scourtins, a kind of sweet shortbread with French olives in them. As a person who does not particularly love olives, I was skeptical when I first saw this recipe in Karen Allen's cookbook Ooh la la! French Inspirations for Entertaining and Travel. However, as an avid cook with a sense of adventure and a husband who can eat his weight in cookies, I decided to give them a try.
Wow! These are delicious!
Who knew that sweet, crumbly shortbread could be improved upon with a half cup of minced olives from the south of France? This sweet-and-salty combination is a winner: sophisticated with a homemade feel. The perfect cookie. I hope you take the plunge and make them.
I am a big fan of Karen's cookbook, you might even call me obsessed. Since receiving the book I have made at least 20 recipes, and I have at least 20 more flagged to make in the near future. Here are a few pictures of Karen's recipes that I've made:
Karen's charming narrative and easy recipe explanation make this cookbook inviting and approachable. So often we find French cooking intimidating—not so! Good quality ingredients, a clear recipe, and a Saturday afternoon in the kitchen are all you need to impress a crowd (or at least your cooking-loving spouse).
You can purchase Karen's book for yourself or send as a gift to someone who loves France, loves cooking, or loves books with beautiful photographs.