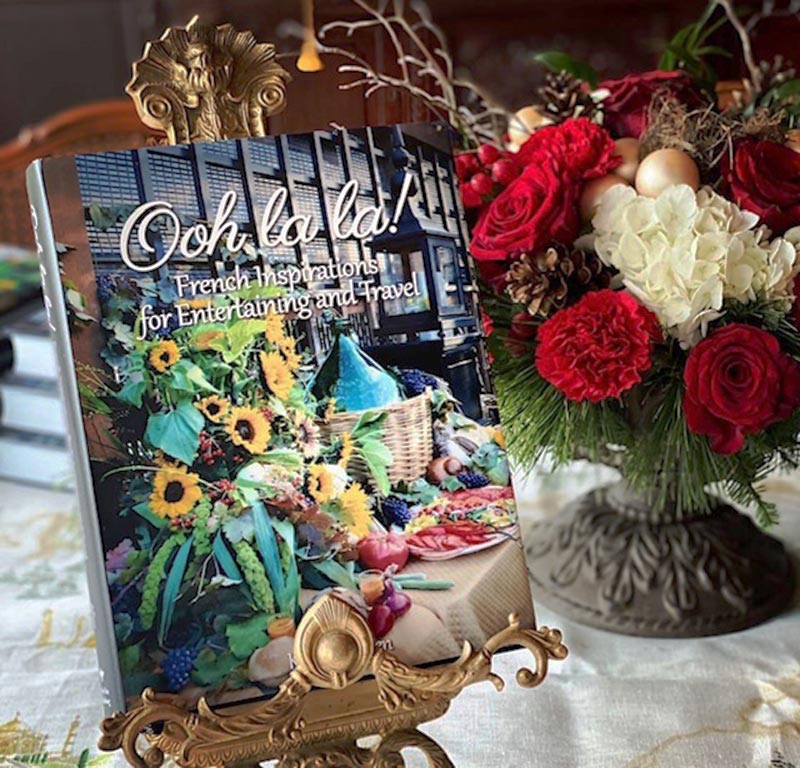 Dear Ooh la la! French Inspirations for Entertaining and Travel friends,
It has been exactly one year since my books arrived at our warehouse in Corvallis! Merci beaucoup for all your purchases, promotion, and support. It is very much appreciated. Book sales are over 5oo but there are 2500 left to find a new home!
There have been 2 obstacles this past year: (1) Covid-19! I am so grateful for the 9 businesses that sell my book in the Northwest but it's hard to promote when shops are closed, and book signings aren't allowed. I look forward to this changing in 2021! (2) Not being able to sell my book on Amazon. We have tried month after month and have come to the conclusion that someone took control over my book on the Amazon site, who, why, or how we don't know. Finally, a dear friend took pity on me and turned this obstacle over to his computer tech, Tommy. After several weeks of frustration Tommy was able to get around this problem and we have been ON AMAZON the last two weeks of December and have sold 1 book! OOH LA LA!!!
In order to promote your book on Amazon you need book sales and reviews! I now need your help again to spread the word to your family and friends about the book, purchase a book, or make a review on the site.
Bonne Année (Happy New Year) to you all! Best wishes for good health, happiness, and freedom to go where ever and whenever we choose!