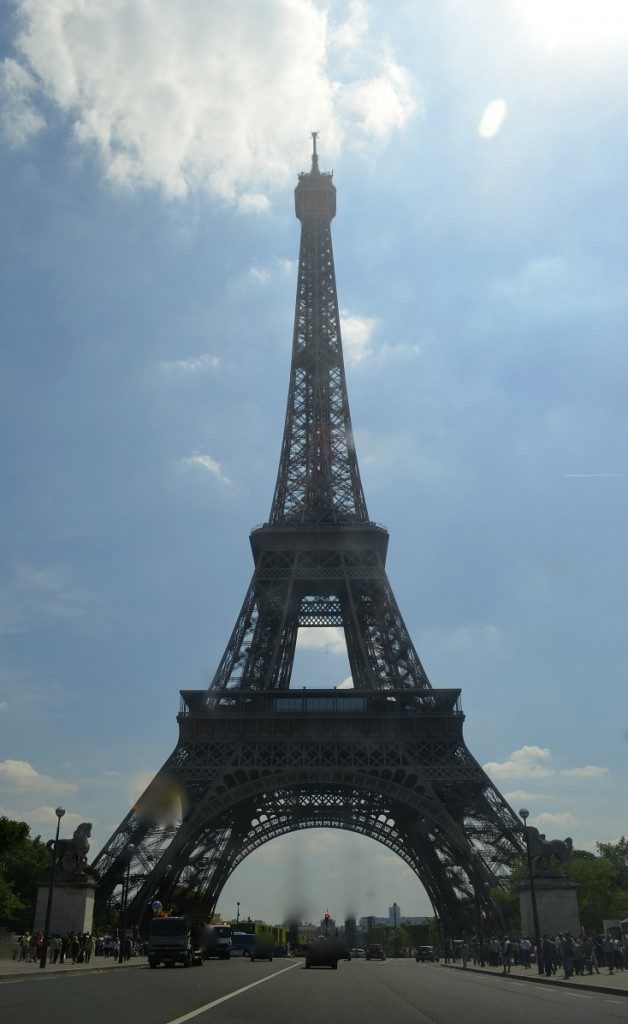 Paris is a city everyone should go to at least twice. The first time you visit you want to see all the things everyone always wants to see: La Tour Eiffel, The Mona Lisa at the Louvre Museum, Notre-Dame de Paris Cathedral, the Arc de Triomphe, and the Champs-Élysées. Many tourists come once, see the sights, and say they've "done" Paris. While they are a delight to see and experience, Paris is so much more than these monuments. Paris has a rhythm and a soul. Paris has a personality and moods. Go more than once. Stay 7-10 days and get to know Paris. Walk and use the Métro. Attempt speaking French.
Tourists forget that real people actually live in Paris. Real people grow up there and take their children to parks. They go to school and to the grocery store. They attend professional concerts and local ballet recitals. They ride the Métro to work and then home again (affectionately known at "Métro, Boulot, Dodo," or "Metro, Work and Sleep"). They know that tourists come for the "sights," but they hope you will dig deeper.
Paris has over 150 museums, why only visit one or two? Try the Louvre on a Thursday evening when it's open late and there are no crowds. Explore a museum dedicated to just one artist, like Auguste Rodin or Pablo Picasso. Take time to walk through the Musée de Cluny, a fascinating museum about the Middle Ages located in a fabulous medieval structure, but gets little fanfare. Visit Vaux-le-Vicomte as well as Versailles; Versailles' gardens were inspired from Vaux's (and some plants actually taken from there!).
Walk around the small, winding streets. Get lost. Spend an afternoon strolling along the river. Sit. Listen. Watch. Breathe. Get up and keep walking, then go get a coffee. Walk up to the top of Montmartre, the only hill in Paris, and watch the lights come up on the city. Did you know Montmartre has a vineyard on the hill?
Find the local boulangerie around the corner from your rented apartment or boutique hotel and purchase your croissant or baguette there every day, getting to know the shopkeeper. Get a feel for the neighborhood and the people who live there. Seek out something deeper and different from the "top 5 Paris Attractions." Certainly you should go see the big sights, but don't stop there. You haven't seen it all. And maybe, just maybe, you haven't seen the real Paris. Go a second (or third, or fourth) time, and you'll see why Paris is "always a good idea."
For more travel tips, buy my book Ooh la la! French Inspiration for Entertaining and Travel, available here.