It's that time of year— the gift-giving season has arrived! I love choosing the perfect gift to give to friends and family members, though some are easier to shop for than others.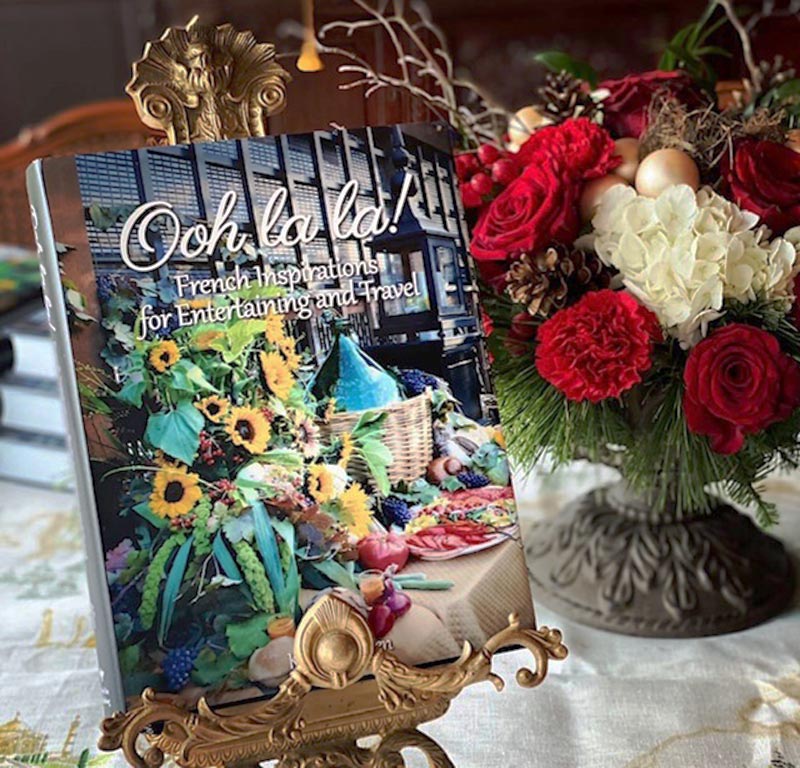 Shopping is harder this season, of course, and many of us are turning to online options as the holidays approach. Let me suggest a one-stop option for you: my book! Ooh la la! French Inspirations for Entertaining and Travel is a perfect gift for just about anyone. Do they enjoy cooking or entertaining? Do they love France? Are they a gardener? Do they love books with gorgeous photographs? Do they like to support small businesses and local talent? Most people fall into one of these categories. Purchasing a copy of this book, full of recipes, entertaining ideas, gardening tips, and French etiquette, will provide them with a beautiful, lasting gift that they will use and enjoy for years to come. You could even mark a few pages with recipes you think they will enjoy or photographs they will appreciate.
Each copy you purchase will come signed by the author (me!) and can be dedicated to a specific individual if you wish. We are running a special holiday price that includes shipping anywhere in the US for only $40 per book.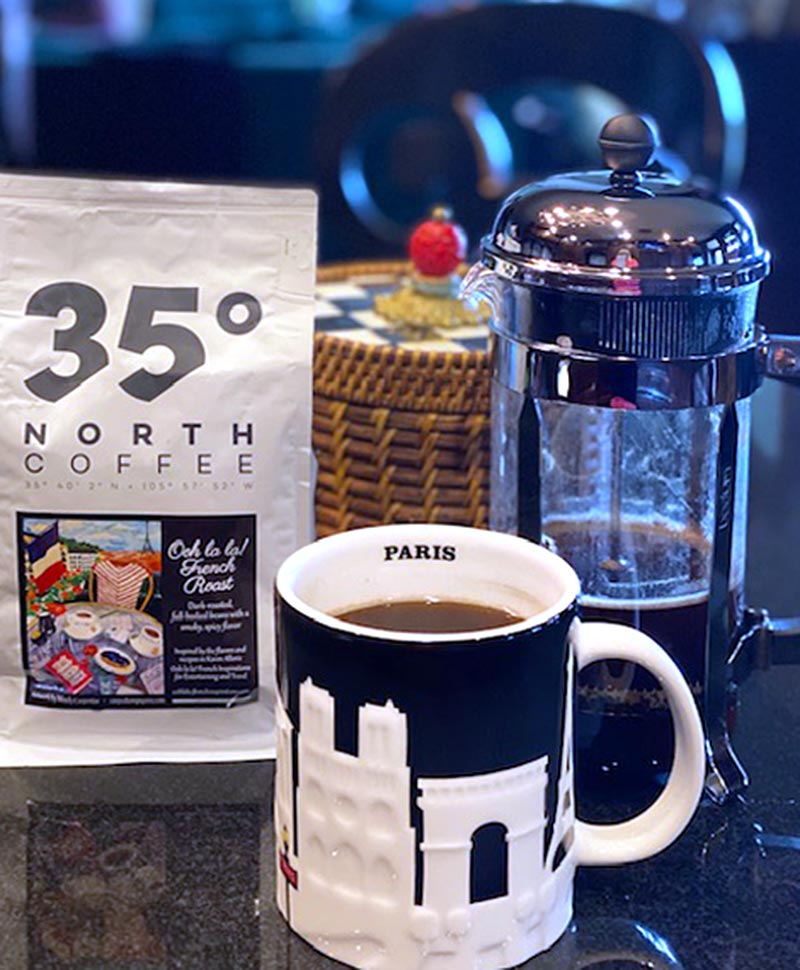 Don't forget to check out the Ooh la la! French Roast Coffee from 35 Degrees North Coffee in New Mexico, perfect for coffee lovers who are hard to buy for. My French Nasturtium seed packets are great small gifts, hostess thank-yous, or stocking stuffers. Seeds are complimentary and included with each book purchase or $2.95 if sold separately.
Ooh la la and Joyeux Noël!