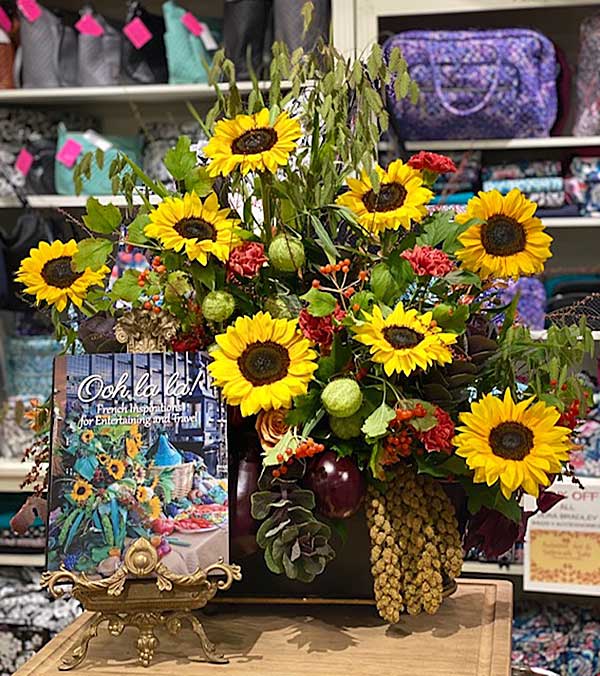 The Inkwell, the nicest home store in Corvallis, Oregon, is preparing for its annual Winter Open House. This evening event takes place as the weather turns cold and our thoughts turn to holiday gifts. I am pretty sure I've purchased something for every person in my life from the Inkwell at one point or another, and the holiday season is a fun time to poke around and admire their beautiful gifts and home goods.
If things couldn't get any better, I am doing a book signing during this lovely event. I am so excited! I will be signing my book Ooh la la! French Inspirations for Entertaining and Travel and would be happy to write a personalized inscription for you or for whomever you are purchasing this book. Join the party on Wednesday, November 4 from 5-8pm. Many other downtown local businesses will be open for your shopping convenience, and most of them, including the Inkwell, are having a great one-day sale. Bring a friend, put on your mask, and come to the party!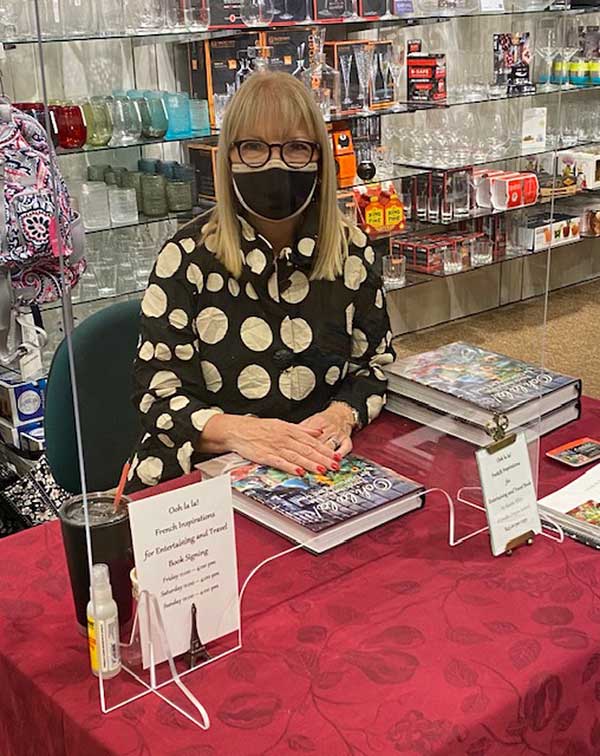 If you can't make it on November 4, you can still get a signed copy! Purchase the book online (available here) and just let me know to whom to dedicate the book. What an easy way to check off the people on your gift list this holiday season! Ooh la la!