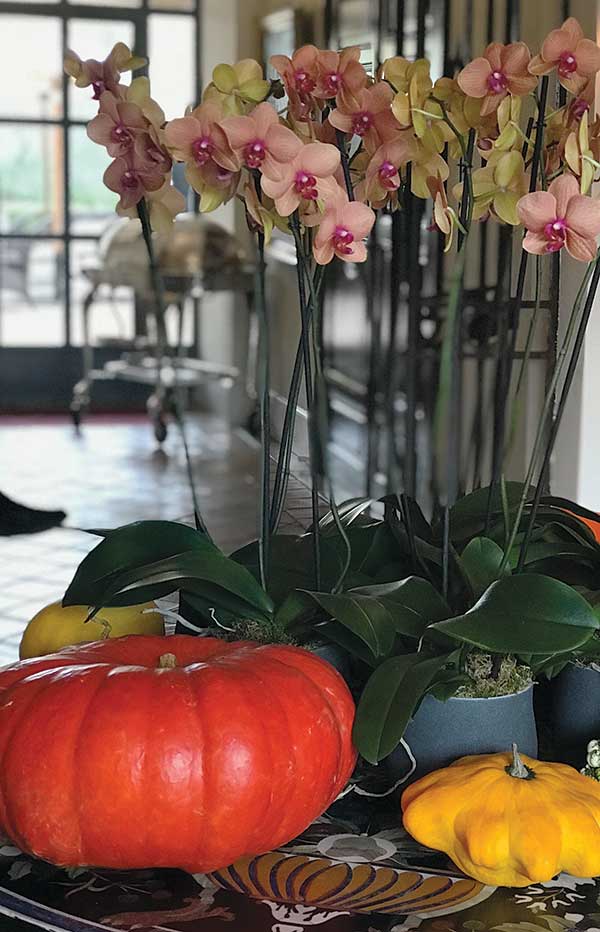 My neighbor has a tradition of shining pumpkins in mid-October to decorate for both the autumn season and for Halloween. Pumpkins and other fall squashes come in all shapes, sizes, and colors, and make wonderful, natural decorations. They also last a long time. While the French do not celebrate Halloween, they do appreciate style and decorating for a holiday.
This is an easy project that you can do in an afternoon. You can even have a socially-distanced pumpkin-shining party with friends, neighbors, or grandchildren!
Spray the pumpkins with bleach, then wipe with a cloth, rubbing the bleach into the pumpkin. Next, squirt Mop & Glo on the pumpkins surface and polish the pumpkin with another cloth. If not shiny enough for your taste, repeat the Mop & Glo process. You will be amazed at how your pumpkins look! Ooh la la!
You will find more decorating tips in my book Ooh la la! French Inspirations for Entertaining and Travel, available here. This makes a great gift, so buy early to get your holiday shopping done!