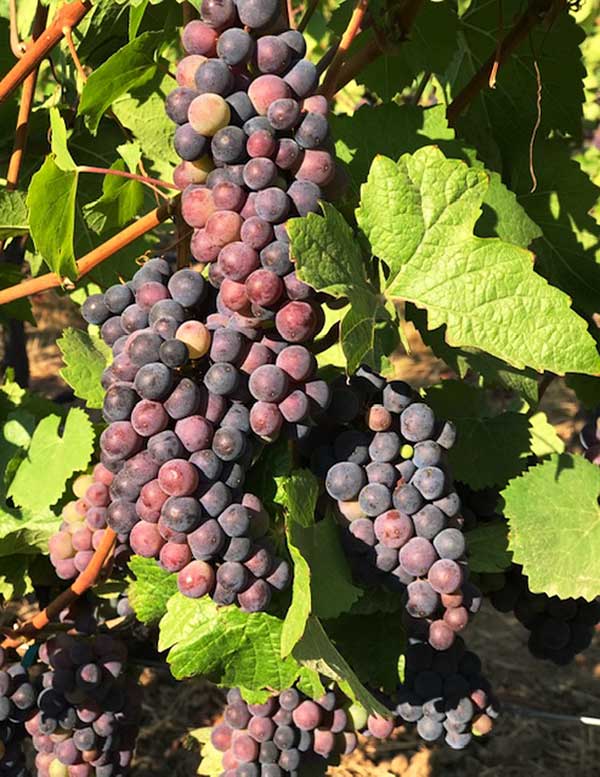 The fourth Thursday of November is a special day in the US: Thanksgiving Day. In France, the third Thursday of November is a special day: the release of a wine called le Beaujolais Nouveau. Why is this so special?
While not considered a "great" wine, Beaujolais is always anxiously awaited because of its novelty. Most wine (particularly red wine) is aged to develop mature, deep flavor and body, and is aged at least a year (often much longer) before going into a bottle. It is very rare for a wine to be crushed from grapes, bottled, and sold in shops within just a few weeks of picking; this is what sets the Beaujolais apart from other wines.
In fact, making this wine uses a totally different fermentation process. Known in the industry as carbonic maceration or whole-fruit fermentation, the whole grape clusters are placed in vats with yeast and left to ferment for a short time before being crushed and bottled. It's an extremely "young" wine with a light body and a slightly fruity taste because it has not been aged.
All Beaujolais wine is produced in a small French region north of Lyon. The celebrations surrounding its release are many and varied, from wine makers pushing round barrels of wine down the streets of Lyon to light shows, fireworks, music and dancing. This is "the" Fall celebration because the French don't celebrate Halloween or Thanksgiving.
Le Beaujolais Nouveau tastes different from each vineyard each year. Georges DuBœuf is arguably the largest and best-known producer of this wine, but you can find many varieties of Beaujolais Nouveau in mid-to-late November. Don't confuse Beaujolais Nouveau with Beaujolais Villages, representing the appellation for all the wine made from the 38 villages North of Beaujolais. Beaujolais has been gaining popularity in the US because of its release near Thanksgiving. Beaujolais often pairs well with turkey dinner because it's not a heavy red wine. It's best consumed within two or three months of purchase. This is not a wine to hold on to and "age."
I hope you pick up a bottle or two of Beaujolais Nouveau this year to toast your guests' health and prosperity. Consider purchasing two or three different varieties and having a "tasting" at Thanksgiving for a fun, new experience.
Chin chin!