I have been in France for more than one Bastille Day, and my French editor Katie Leonard has, too. She was lucky enough one July 14 to get tickets for a Bateau-Mouche (river boat cruise on the Seine in Paris) at dusk. As the night fell and the lights came up on the monuments lining the river banks, they were all offered a flute of champagne. Once it was finally completely dark, they had the perfect view of the fireworks around the Eiffel Tower. Ooh la la!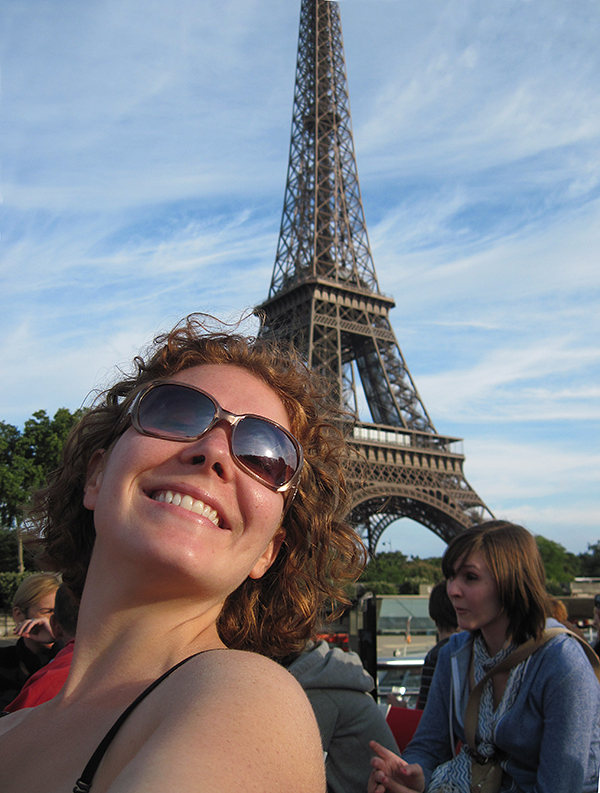 If you can't get tickets for a boat ride, try to catch the fireworks display from a local park, and don't miss military parade along the Champs-Élysées in the afternoon. It will be crowded, so keep an eye on your bag!
What is Bastille Day? France's national holiday commemorates the fall of the Bastille prison in 1789, which was the year the French threw off the yoke of the monarchy (for the first time… it came back again later). It was not made an official national holiday until 1880, but it has been celebrated every year since except during World War II. You may recognize Marianne, France's "Lady Liberty" and symbol of the French Republic, often seen holding the tricolor French flag. Marianne is on most French stamps.
I love an excuse for a French-themed party. I like to use my mini Eiffel Tower as the centerpiece of my Bastille Day celebrations to remind me of my own first quatorze juillet in France, and each year I do something different with it. Planning your own Bastille Day get-together is much like planning a party for the 4th of July: Red, White & Blue (though the French say Bleu, Blanc, Rouge) décor, festive flowers, delicious snacks and meal options, and, of course, a fabulous cocktail! My cookbook Ooh la la! French Inspirations for Entertaining and Travel has dozens of recipe ideas for an outdoor celebration.